Security Deposit
A Security Deposit in the amount of $200 shall be paid by the Renter to secure a reservation date for purposes outlined in the Rental Contract for Event. The Security Deposit shall be paid in addition the Rental Fee, but the said deposit is fully refundable where there is no violation of the contract.
Make Your Reservation Now.
Rental Rates, also called Fees, are shown below. A potential renter should bear in mind that numerous amenities are offered without additional costs.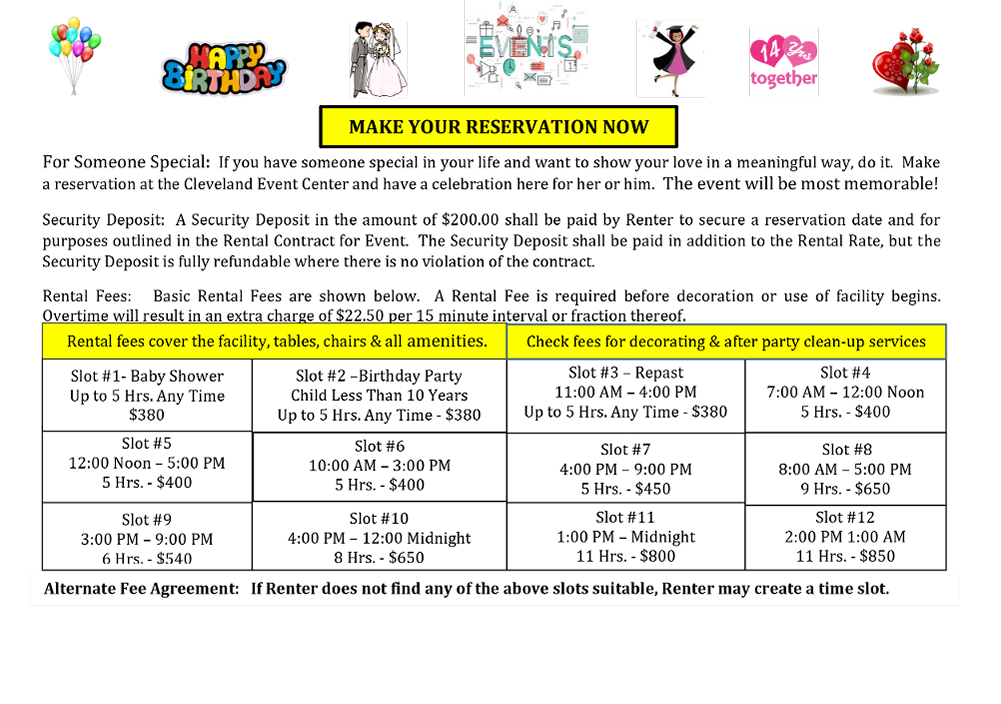 Contact us in Cleveland, Mississippi, and celebrate life's precious moments in our event center.